I write under two names nowadays, but whether you type in C.K. Crigger or Carol Wright Crigger you're bound to find me.

SITE
IS UNDER CONSRUCTION. PLEASE BEAR WITH ME.
*****

#1 Amazon Bestseller

C.K.Crigger

released October, 2018

eBook

Paperback

C.K.Crigger

eBook

Paperback

BOOKSIGNING

November 18, 2018
BARNES & NOBLE BOOKSTORE
15310 E. INDIANA AVENUE
SPOKANE VALLEY, WA
11 - 3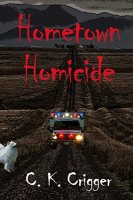 Frankie McGill is back from the war in Afghanistan minus part of a foot and with a plate in her head. Compromised physically, she is hired as a paramedic in her old home town of Hawkesford, Idaho. Sounds good, until she discovers the only place to live is a strangely available duplex and it all turns to murder.

BOOK DRAWING

five ARC copies

U.S. Only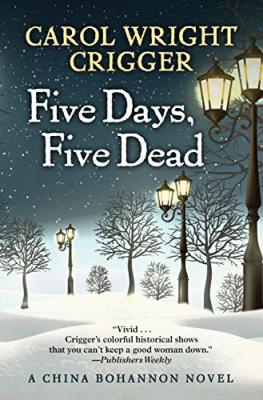 win the book                          review the book

DATE: November 8 - December 8, 2018
WHAT: Win an ARC of the fifth China
N

ext Up


Five Days, Five Dead: A China Bohannon Novel


Forthcoming from Five Star Cengage Publishing December 19, 2018


Available now for pre-order at Amazon
Available now for pre-order at Barnes & Noble

Sepp Amsel, a fabulously successful gambling hall and saloonkeeper entrepreneur, is about to become the bridegroom in the most public wedding ever to take place in wild and woolly Spokane, Washington. He wants to engage China's detective services when his fiancee's sister is kidnapped and a substantial ransom demanded. There's just one problem. The client thinks it's possible he's being bamboozled because things don't quite add up. Only days remain for China to figure out why the sister was snatched and not the bride. But the clock is ticking. Worse, it isn't long until murder becomes part of the equation. First a bellhop, then a tailor.

Who will be next? China had better find out soon, before she, too, becomes a target for
murder.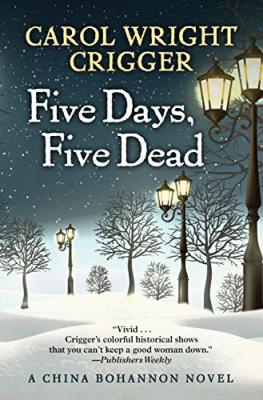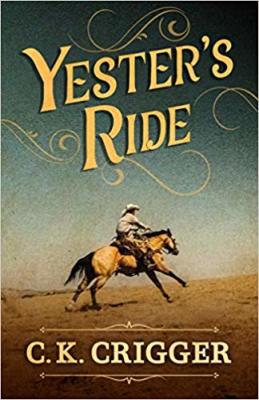 Yester's Ride

Forthcoming from FiveStar/Cengage Publishing 3/10/19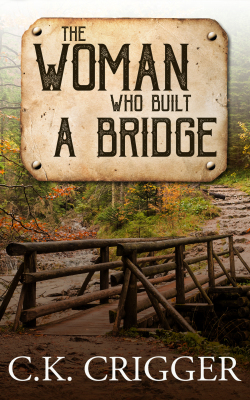 Shay Billings is pleasantly surprised at discovering a new bridge over the river, as it cuts several miles from his trip into town. Ambushed and left for dead, he has even more cause to be grateful when the bridge-builder saves his life. Shay's savior turns out to be a mysterious young woman with extraordinary skills. More importantly, she's a strong ally when he and a few other men are forced to defend themselves and their ranches against a power hungry rich man. Marvin Hammel seems determined to own everything in their small valley, his intention to gobble up not only their homes augh the land.
nd their livelihoods, but the water that flows thro
January Schutt just wants to be left alone to hide her scars. She's rebuilt the bridge that crosses the river onto her property, and lives like a hermit in a rundown old barn. All that changes when she takes in a wounded Shay Billings. Now she's placed in the middle of a war over water rights. But has she picked the winning side?

BUY LINK:

AMAZON